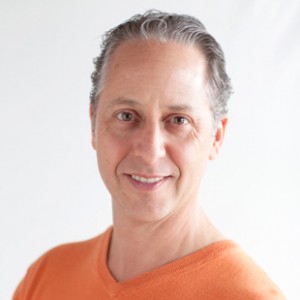 "There are yoga teachers on every corner. None have significant credentials in coaching AND 2,000 hours of yoga teacher training. Choose wisely, your optimal performance and safety depend on it."

 – Gordon Kaplan
  Team Yoga President
OVERVIEW
Gordon Kaplan is the founder and principal of Team Yoga. A former basketball coach with more than 20 years in the game, Kaplan redirected his skills as a teacher into the field of yoga in 1999. What followed was a decade-long journey to understand, practice and teach a complete yoga.
Now entering his 16th year teaching, Gordon's 2,000-hour training from the College of Purna Yoga is 10 times the industry norm. For more than 7 years he was a faculty member at Alive and Shine Center in Bellevue, Washington and continues his education there, studying with master teacher Aadil Palkhivala.
Gordon is recognized by Yoga Alliance as RYT-500 and ERYT-500. His ERYT standing qualifies him to train other teachers at the 500-hour level. He has worked with Olympic athletes, NASCAR drivers, and pro football players. In addition, he has assisted with workshops at five Yoga Journal Conferences and the Omega Institute in upstate New York.
Gordon's sports background is also well steeped. He worked for the NBA's Orlando Magic, Converse Development Camps, and covered the Baltimore Orioles for flagship WBAL Radio. He coached in the NCAA Tournament and spent a season in Bloomington, Indiana observing legendary basketball coach Bob Knight and hoosier basketball. Not only a successful collegiate coach, Gordon was instrumental in building five prep programs in Baltimore, Orlando, and Seattle.
– – – – –
Yoga

Gordon is one of only a handful of teachers 2,000-hour certified, therapeutically trained, Yoga Alliance registered, and graduated by a yoga college certified by the state. Originally trained in Baptiste Power Vinyasa Yoga by Baron Baptiste, Gordon taught a vinyasa practice while living in Orlando. Upon returning to Seattle in 2003 for a workshop, he found his current teacher, Aadil Palkhivala.
Studying with Palkhivala, Gordon discovered gaps in his training and took an 18-month hiatus from teaching in order to refine his teaching skill. After several Beginning Teacher Trainings (BTT) with Palkhivala, Gordon enrolled in the College of Purna Yoga, a two-year teacher training program. Purna means "whole" or "complete" and Kaplan is fully trained in asana, pranayama, lifestyle, nutrition, meditation, and applied philosophy.
Gordon continues his education through ongoing study, assisting at workshops nationally and internationally (see "WORKSHOPS" below)
Workshops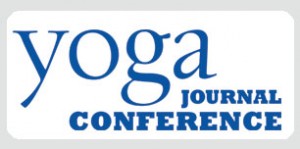 Gordon has been involved in workshop presentations at Omega Institute in Rhinebeck, NY and the Yoga Journal Conferences in Lake Geneva, San Francisco, New York, Florida, and San Diego. He also assisted at the Yogacharya Festival celebrating BKS Iyengar's 89th birthday (2007), and twice traveled to Israel (2006, 2008) to work with the Israeli Yoga Teacher's Association.
Athletics
Gordon coaching career began in the rec leagues of Baltimore. He served as an assistant JV and varsity coach before becoming a varsity head coach. After a four-year stint at the college level he scaled his way to the NBA. It was there he worked alongside Tree Rollins, Brendan Suhr, 
Eric Musselman
, and Tom Sterner on the staff of Hall-of-Fame Coach Chuck Daly. His duties assisting the Director of Video Scouting included video editing, data mining, scouting preparations, and free agent cap analysis for then General Manager John Gabriel.
The preceding year he attended the graduate program at Indiana University. While at IU Gordon studied the coaching methods of Bob Knight and Hoosier Basketball, completing a graduate level coaching course instructed by Coach Norm Ellenberger. It took Gordon no fewer than 8months of trying to get in to see Coach Knight before he got the nod. When asking Coach Knight for his advise on coaching, the General replied "don't. They've been fast friends ever since.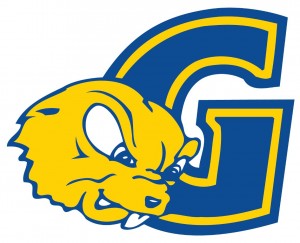 A successful collegiate coach, he was instrumental in building an NCAA basketball program at Goucher College. In four years the Gophers grew from club sport to NCAA Tournament caliber, defeating the defending National Champions. Gordon directed scouting, recruiting, and strength and conditioning. He was a primary contributor to on-court strategy, tactics, and instruction for the Gopher squad.
In 1983, coaching recreation league basketball in Baltimore county, Gordon worked up through the ranks getting his first high school head coaching job in 1987. Over the next four years Gordon built a program from scratch at Beth Tfiloh Community School and navigated into the very competitive Maryland Scholastic Association.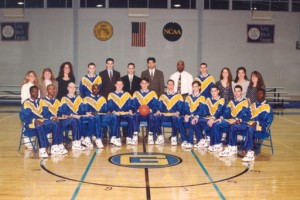 In 1991 Kaplan left Beth Tfiloh to become First Assistant at Goucher College located just outside of Baltimore. Once again involved with building a program, Kaplan helped the Gophers move from club sport to NCAA Division III and membership in the Capital Athletic Conference. In just four short seasons Goucher had earned back to back conference championships and a trip to the NCAA Tournament, defeating defending national champion Lebanon Valley College.
Like most coaches, Kaplan worked basketball camps in the summer months. Many were noteworthy including Morgan Wooten's Mason Dixon Camp. However, it was his time in Bloomington, Indiana that had the most impact on the young coach. In 1997 Gordon spent a season observing Hoosier basketball practice with the permission of Coach Bob Knight.
After completing his degree, Kaplan relocated to Orlando Florida.  Under the administration of GM John Gabriel and Head Coach Chuck Daly, Kaplan served in Basketball Operations with the NBA's Orlando Magic. Responsible for assisting with video scouting, practice, game, and draft day preparations, Kaplan worked with Eric Mussleman, Brendan Suhr, Tree Rollins, and Tom Sterner.
Broadcasting
Gordon studied radio broadcasting with the late Jim English, a legendary radio and tv personality and professor at Towson University. While at Towson he spent time as a staff member at WCVT-FM (later WTMD-FM) doing on-air sportscasts, assisting with sports radio broadcasts, and filling in as a jazz disc jockey. He soon worked his way up the ladder hosting a one-hour sports talk show (Speak Out on Sports) and doing play-by-play and color for college basketball, football, and lacrosse. Gordon cultivated and maintained relationships with the Baltimore Orioles, Blast, Washington Capitals and Bullets.  Upon graduation from Towson Gordon covered the Baltimore Orioles for flagship station WBAL under the guidance of Jim West.
Personal
A Baltimore native, Gordon now considers the metro Seattle area his "home". He is on the teaching faculty at Alive and Shine Center in Bellevue, WA and is a frequent contributor on yogafourms.com under the user name "innerathlete". He has been a featured interview on Yogacurious and Washington CEO magazine. In his spare time Gordon enjoys the outdoors, tinkering with small home improvement projects, gardening, and acoustic guitar.